Golf IV rear 4-Motion V6 lower spoiler
Tools needed
T25 torx screwdriver, angle cutter, Torque wrench, 17mm socket, High temp paint, medium half round file, 10mm nut.
1) begining, raise car up and remove rear wheels.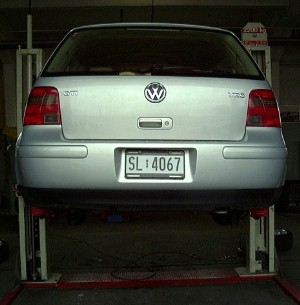 2) Remove T25 Torx head screws on each end of rear lower spoiler and two underneth rear section. Pull out corner tab and begin to pry out spoiler, it comes off fairly easy.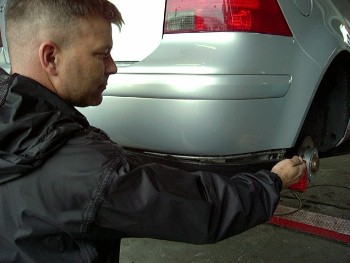 3) Spoiler removed
4) Exhaust area needing a bigger opening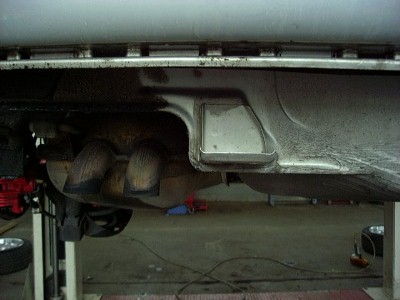 5) Check area to be removed by fitting new 4-motion spoiler to body to mark area.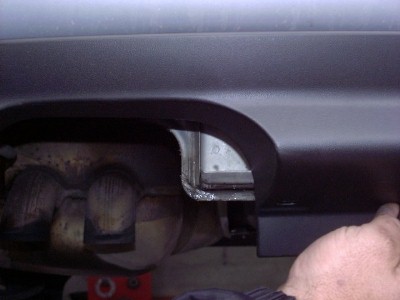 6) 4 motion V6 rear spoiler.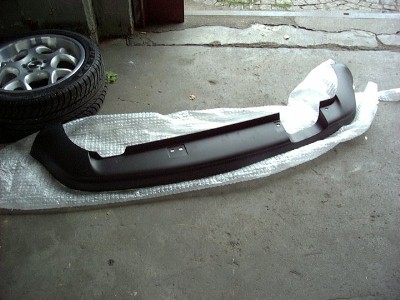 7) Removed metal. Make sure you leave the one hole for your support so you can use your bolt to fasten spoiler later along with a 10mm nut.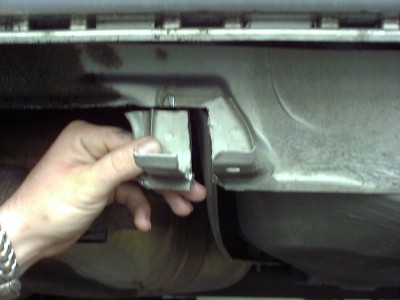 8) Cutting the metal out.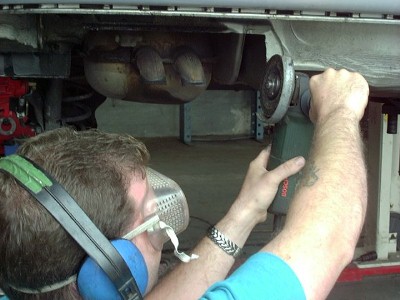 9) File down burrs and paint area to prevent rust.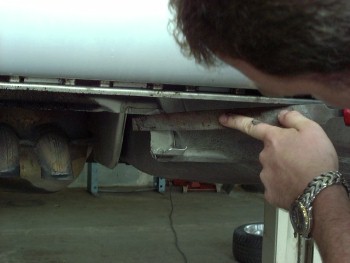 10) Reinstall spoiler the same way as removed.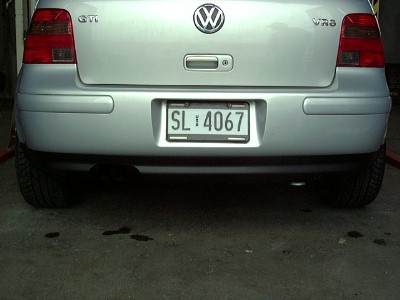 11) Finished Product, ready for an exhaust.